Why Push with Network.PPC.bz?
Trips and Shit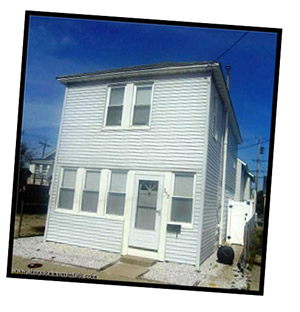 Some networks take you to the Playboy Mansion. Others take you on trips to some wilderness in Canada. Not Network.PPC.bz
Once a year, usually in August when the honies are out, Network.PPC.bz takes their top affiliates to our exclusive getaway at the Jersey Shore.
Enjoy beautiful walks on the beach as the glass shards graze the soles of your feet. Surf on the massive 3-foot waves that splash the shore daily. Catch Hepatitis from a rusted needle inches under the sand when you build your sand castle.
The nightlife is even better than the fun you'll have during the day. Me and my cousin Tony take our top affiliates to the hottest spots on the Jersey shore, where we skeeve on some skank sluts to suck your junk. We know most of the people around here cause we're the shit, so need to worry about gettin' your ass kicked by a juiced-up, wop dego. They're all family!
Push heat with Network.PPC.bz and we'll show you the time of your life in the house that my grandma grew up in.
Rewards
You can't beat the rewards from Network.PPC.bz.
TIER
MONTHLY EARNINGS

SHIT WE GONNA GIVE YOU

1
$5,000
C'mon Motherfucker You Can Do Better
2
$10,000
Half Pack of Newports
3
$20,000
This Car Stereo System I Found
4
$35,000
2 Tickets to the Washington Wizards Game
5
$50,000
This Porno Me and My Chick Made
6
$75,000
Yo, I swear I'll get my stepsister to jerk you off
7
$100,000
8 Ball and some Crystal Meth
8
$150,000
46" HDTV We Jacked from Walmart
9
$200,000
Trip to Columbia (Accomidations provided by a shifty looking drug lord)
10
$250,000
Used Buick Grand National
11
$300,000
Two Chicks at the Same Time
12
$500,000
Signed Ryan Eagle Photograph
13
$1,000,000
Want to buy this Network?